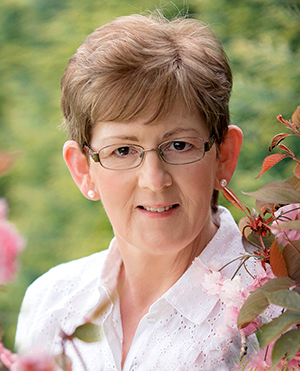 "You were so good with the children"
"The children had great fun and didn't want to leave"
"We will be back again"
"The session went so much better than we expected. We felt so relaxed"
I'm so lucky to be doing a job that I love!
Thanks for stopping by. I hope you enjoy browsing through the images in my People and Places galleries. If so, you will find more recent work on my Facebook page.
I'm mainly a studio portrait photographer photographing new borns, babies, children and families in my home-based studio here in Ardagh Co Limerick. Outdoor shoots are available too but that's dependent on our changeable weather.
If I'm not photographing people I love to travel around our beautiful island and record images of the changing landscapes throughout the seasons. Having taught young children for many years I believe I have a good understanding of how to get the best reactions from them, which leads to very natural expressions, rather than those fake cheesy grins! It's not uncommon for the adults to have some great reactions too! Some people prefer to get photographs done in their own home which is also possible.
If all this sounds good to you then please get in touch and maybe we can work together to get images that you will look back on and enjoy for years to come.